The number 7 is universally hailed to have a mystical power that opens the door to prosperity, birth, health and great wealth. Consider "lucky 7" in dice and other games of chance, the numerous 7 blessings in the Hebrew Torah, the 7 Rishis (gurus) underpinning Hindu tradition, the 7 heavens of Islamic tradition, the 7 symbolism associated with the African mother goddess tradition in the Kemetic, Ibo and Yoruba cultures and many other examples. We think it is no coincidence that this ground breaking fantasy adventure about children descended from legendary divinities features the Chinese goddess Mazu, whose sacred mysticism is built around the number 7, along with Mami Wata, an African goddess from the West African Ibo tradition of the prosperous 7.


The message is clear: the scales of prosperity tip toward success when seven strong pillars are built into the structure of an endeavor. With this in mind we present the 7 winning reasons why "Mazu Mami Wata: Story of the Sea Children" will be developed into a multimedia/merchandising blockbuster property with unlimited world-wide income potential: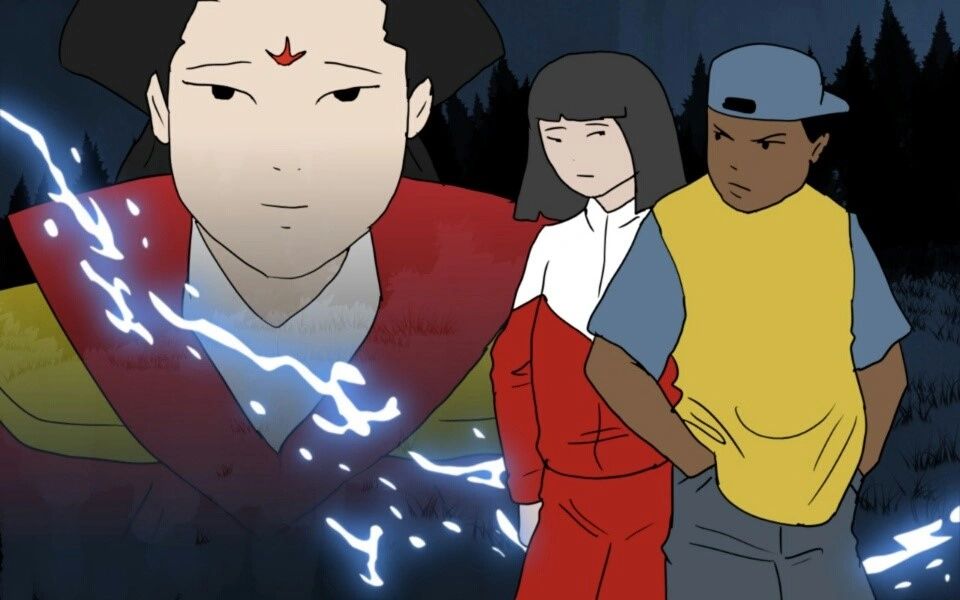 1. A winning storytelling formula – the youthful journey of discovery. Most blockbuster concepts in television and theatrical releases focus on the journey of young people as they discover who they are and their place in the world. From Star Wars to Harry Potter to Hunger Games, this universally successful formula works because younger children aspire to it, teens relate to it and adults remember it. Along with Mazu Mami Wata's beautiful setting in the Bahamas and unique historical context, this familiar journey will make the property appealing to audiences the world over.
2. Lucrative, ongoing promotional endeavors in the Bahamas – Mazu Mami Wata centers on two children who meet in the Bahamas where they discover an under water secret world of mermaids based on local traditions. This will provide unique promotional endeavors with Bahamian governmental and business entities who are always interested in cross promoting to boost tourism. These promotional efforts would be mostly paid for by Bahamian entities, providing an ongoing, free advertising budget. Utilizing contests and other efforts, people all over the world will be encouraged to watch Mazu Mami Wata and urged to visit the Bahama's mysterious blue holes - where the legendary mermaids live.

3. A proven team - Gregory "Brother G" Walker, producer, visionary and creator of Mazu Mami Wata - winner of the Octavia Butler Humanitarian Award for his ground breaking series "Shades Of Memnon." Jeffrey Poitier, producer, vocal talent and Bahamian dignitary Arli Robinson, show runner – writer and producer formally of Lucasfilm and veteran of the Star Wars franchise Terrence Walker, animation director – 20 year veteran in animation, visual effects and cgi production
4. Pre-sold name recognition – The goddess Mazu from China is worshiped and familiar to hundreds of millions in Asia and the African goddess Mami Wata is worshiped and familiar to hundreds of millions throughout the Americas, the Caribbean and Africa. Together this name recognition makes establishing the Mazu Mami Wata brand a pre-sold bonanza for storytelling and merchandising.
5. An expansion of the storytelling/merchandising demographics – A major franchise starring a black and Asian child will appeal to the expanded demographics for entertainment world-wide. This property has been designed to be lucrative in all merchandising sectors, from dolls to play sets to clothing to video games. All merchandise is being designed to appeal to the Disney/Pixar audience, as well as to lucrative, untouched audiences in Africa, Asia, South America and the Caribbean.
6. A money saving production plan – Mazu Mami Wata will be produced in Singapore, where government incentives provide rebates up to 50% for using local production houses.
7. A visionary company called
Krsna World Entertainment
- With an eye towards new and lucrative methods of production and delivering entertainment to a world-wide audience, Krsna Entertainment will utilize new digital platforms and streaming services such as Netflix to ensure efficient and lucrative distribution deals. Online streaming services like Hulu, Netflix and China based Alibaba's Tmall Box Office are signing lucrative deals for youth programming, making this an ideal time for
Krsna World Entertainment
to license the Mazu Mami Wata property worldwide.